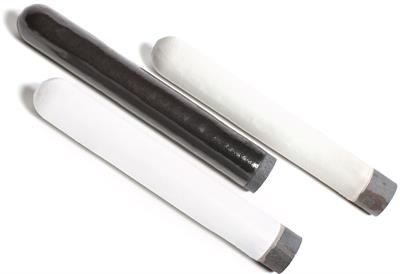 Plain cast Iron Protection Tubes
Home > Products > PROTECTION TUBES > Plain cast Iron Protection Tubes
The cast iron protection tubes are designed for use in Moltem metals.

Used as a barrier to molten metals, DYKASTS thermocouple protection tubes protect the internal thermocouple while transferring the temperature from the molten bath.

Availble in plain cast iron or coated with creamic coating and baked for increased life.
Available in 8,10,12,24,36 Inch lengths.
DUE TO SUPPLY CHAIN ISSUES THESE ARE RUNNING 3-6 MONTHS PLEASE LOOK AT ALTERNATIVES
Part Number: 12 Inch cast iron protection tube
Availability: 2-5 Days