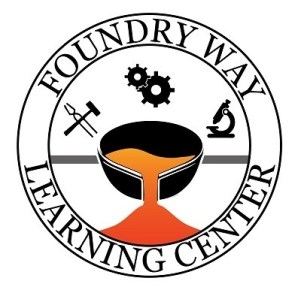 LEARNING CENTER
Home > Products > LEARNING CENTER
In cooperation with "The Foundry Way Learning Center" we are happy to anounce the class room couses
The Foundry Way Learning Center
"
Passing on the know ledge"
About Us – The Foundry Way Learning Center was created to grow the knowledge base of the U.S. Foundry industry. Taught by some of the most knowledgeable foundry engineers and metallurgists in the business, our instructors are eager to pass their knowledge on to you and your team.
Let the Learning Center Come to You – This on-site Casting and Metallurgy Course is tailored for the quality, sales, purchasing, and support teams of aluminum foundries and end users of castings. If you purchase or produce castings you've experienced defective castings……..Learn their causes and cures along with other critical foundry knowledge to improve your interaction with the foundry floor.
ALUMINUM CASTING AND METALLURGY
For Foundry Support Staff and End Users
We offer three different programs geared to your specific needs.