Welcome to Dy-Kast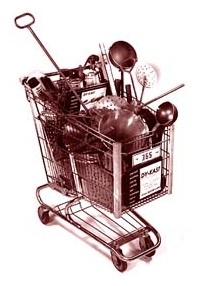 DY-KAST Supply is your ONE STOP SHOP and source for All Metal Casters, Die Casting, Smelting, Foundry Supplies, Casting Supplies, and Forging Supplies. We offer a wide variety of products including: Ladles, Skimmers, Electric Infrared Die Heaters, Die Clamps, T-Slot Bolts, Nuts, Washers, Nozzle Gaskets, Thermocouples, Tongs, Cleaning Tools, Pyrometers, Sow, Pigmolds, Kmoulds, Sow Molds, Ingot Molds, Graphite molds, Portable Pumps, Mixers, Non-Ferrous Melting Equipment, Aluminum Furnaces, Gold and Silver furnaces, Lead Metal Melting Furnaces, Lead pumps, Aluminum and Zinc pumps, Anti-Seize Lubricants, Spray equipment, Spray guns, Safety Products, Riser sleeves, Nitrogen generators, Safety gear, Brass hammers, Galvanizing melt equipment, fish pics, and much more.
Lightweighting specialists.
Order Online, Email Us, Fax Us, or Call Us direct. We are always happy to help with your equipment and supply needs.
Due to steel prices, Trucking, and Supply chain issues, our prices and lead times have increased. Please call or check the website for updated pricing information before submitting your purchase order. We are unable to give exact shipment dates.
One stop shopping for all metal casters!
NEWS BELOW. CALL US AT 440-937-7979
CALL FOR ALL YOUR NEEDS
The recent increase in our industry demands and the economy has caused some delays in our supply chain.
We are working to fill our shelves and apologize for any delays.
sales@dykast.com