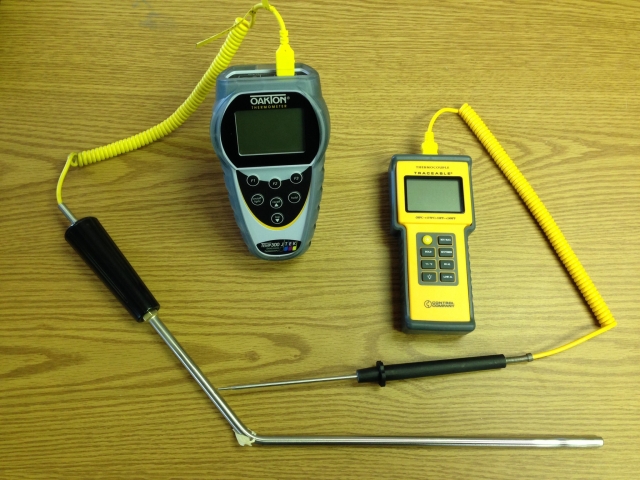 HANDHELD PYROMETERS
Home > Products > HANDHELD PYROMETERS
Dy-Kast Supply offers portable Hand Held Thermocouple Pyrometers. Versatile, microprocessor based temperature indicators provide convenient temperature readings from a selection of one or four different types of thermocouple inputs, depending upon the model. These instruments effectively replace up to four individually dedicated input units, and they combine several desireable thermometer functions into one economical package. The thermocouple type input selection and other desired operating parameters are easily selected on a touch-pad keyboard.
We also offfer a more economical unit for quick inexpensive temperature measurement Click here
Can be purchased individually or as a complete assembly including Lance, Tip, Plug, and wire. Contact us direct for additional information.