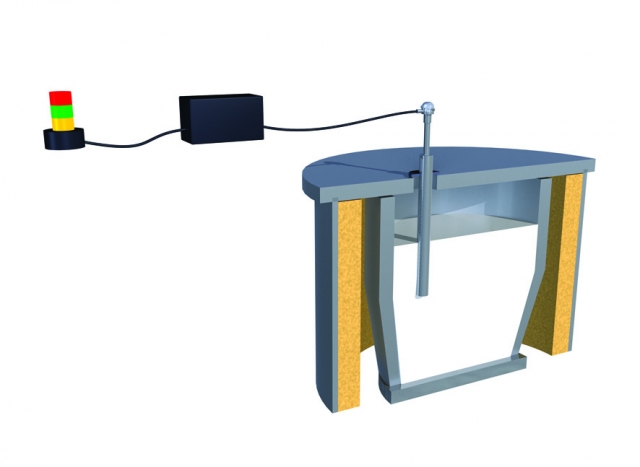 MOLTEN METAL LEVEL PROBES and SENSORS
Home > Products > MOLTEN METAL LEVEL PROBES and SENSORS
Continuous submerged probe and non contact probes
The submersible probes are a high-tech product. They work in the immersed condition with an appropriate protective tube at a melt temperature of up to 800°C (1472 f) and can therefore also be used in closed systems without forced air cooling.
With an airtight adapter available the probes can also be used in closed systems with low pressure castings.
Only the best quality materials are used, combined with a good quality assurance system. Each probe is tested before delivery and the results are documented.
Non contact probes use the magnetic field of an eddy current to evaluate the metal level.
The "continuous immersion probe" is a system that directly registers the exact level in the melt through a protective tube. Standard lengths are up to a meter. Further lengths are possible.