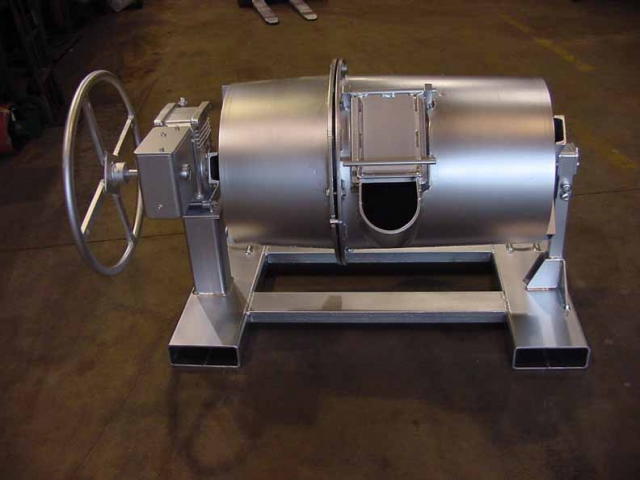 Misc Cylindrical Ladles
Home > Products > LADLES > Misc Cylindrical Ladles
DY-KAST Supply overs a variety of Large Capacity ladles with Manual Tilt or Electic Tilt Gearing. Customers may choose from the many standard models available or have a ladle custom made to their specifications. Contact us for additional information.

Specifications for ladel shown above & listed below:

22-1/4"W x 28"H x 47-1/4"L. Ladle weight approx 650 lbs with refractory. Cover opening is 5-1/2"W x 7-3/4"L. Recommend using a 2000# cap. Forklift for Aluminum or a 3000# cap. Forklift for Zinc. Manual tilt option is quoted below. Electric Tilt is available in: 110/230 volt, 1 phase, 230/460 volt, 3 phase, 12 volt DC. Call for Electic Tilt price. Lining form to speed the lining process and offer consistancy in refractory thickness.
Part Number: CYL001
Size: 600# cap
Availability: stock - 6 weeks