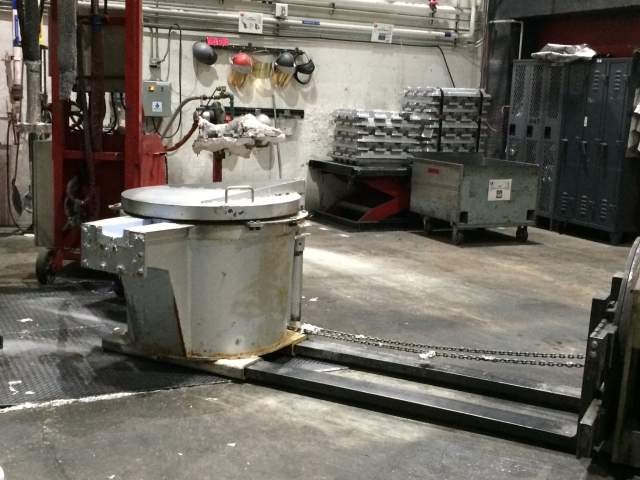 Lift truck style transfer ladle
Home > Products > BULL / TRANSFER LADLES > Lift truck style transfer ladle
Transfer Ladles built for use with lift trucks with rotators this allows the user to pour ladle with lift truck controls.
No connection to lift truck with the exception of safety chains.
Avaiable in many sizes. Can be made to your specifications.
We can fabricate, line with refractory, and dry out in an average of 2-4 weeks.
No products found