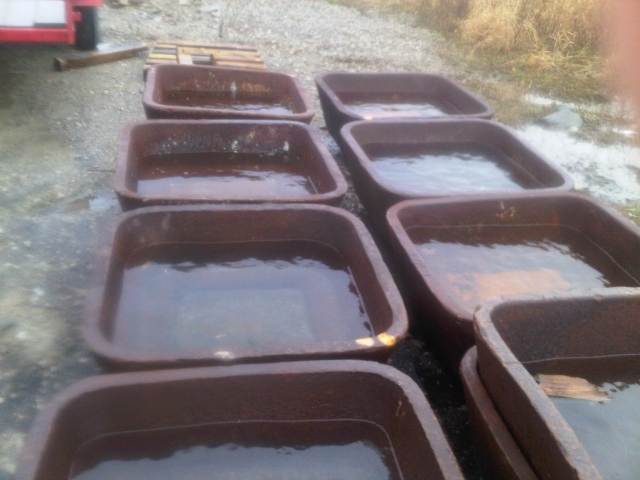 Dross molds
Home > Products > DROSS BUCKETS AND MOLDS > Dross molds
These units are standard four way.
Outside dimensions are 39 1/2 inches x 39 1/2 inches by 18 inches high with 2 inch thick walls
These units have moderate to heavy heat checking and rust. Some have cracks, but they have not gone all the way thru. They have been stored out side. Some molds have cracking and warpage and are ideal for use as a dross cooling mold they will hold molten alminum.
They need to be shot blastes or cleaned up
Part Number:
Size: 2000 lp