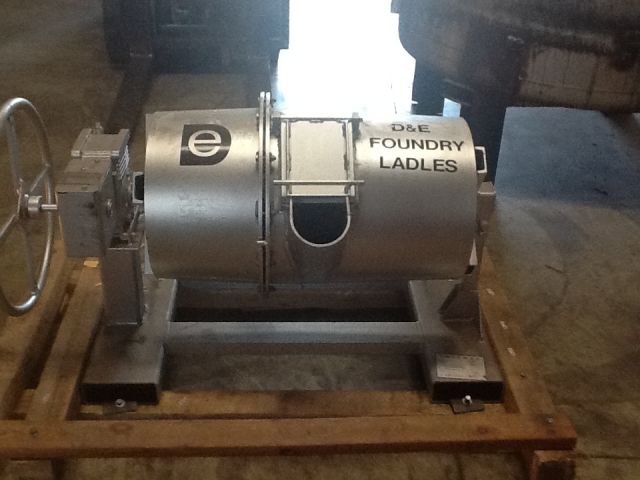 Cylindrical Transfer Ladle
Home > Products > BULL / TRANSFER LADLES > Cylindrical Transfer Ladle
DY-KAST Supply has numerous styles and sizes of transfer ladles.
Ladle is set up for lift truck and operated by hand or electric motor all with a self leveling safety mechanism.
We have a 600 LB. aluminum capacity in stock.
We can add electric tilt motor and build to your specific size
Call 440-937-7979
Part Number:
Size: 600 lb.
Availability: 1 unit on stock Avon, Oh for immediate delivery