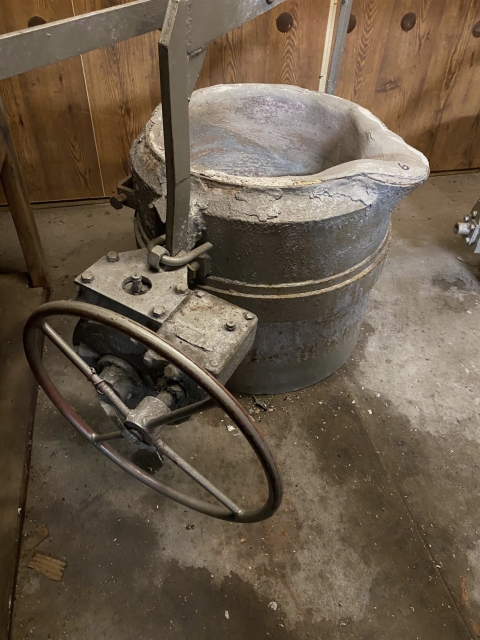 BULL LADLES IN STOCK
Home > Products > BULL / TRANSFER LADLES > BULL LADLES IN STOCK
DyKast Supply caries a few bull / transfer ladles in stock for your immediate needs.
We usually carry a unit or two that can ship within a few days.
We presently have two of the crane style ladles in stock and ready for immediate shipment
Part Number: 300 Hand Tikt
Size: 300
Availability: Chagrin falls Ohio
Part Number:
Size: 600 lb.
Availability: 1 unit on stock Avon, Oh for immediate delivery
Part Number: 1400 Fork lift ladle
Size: 1200 lbs. Aluminum
Availability: Avon, Ohio IMMEDIATE DELIVERY